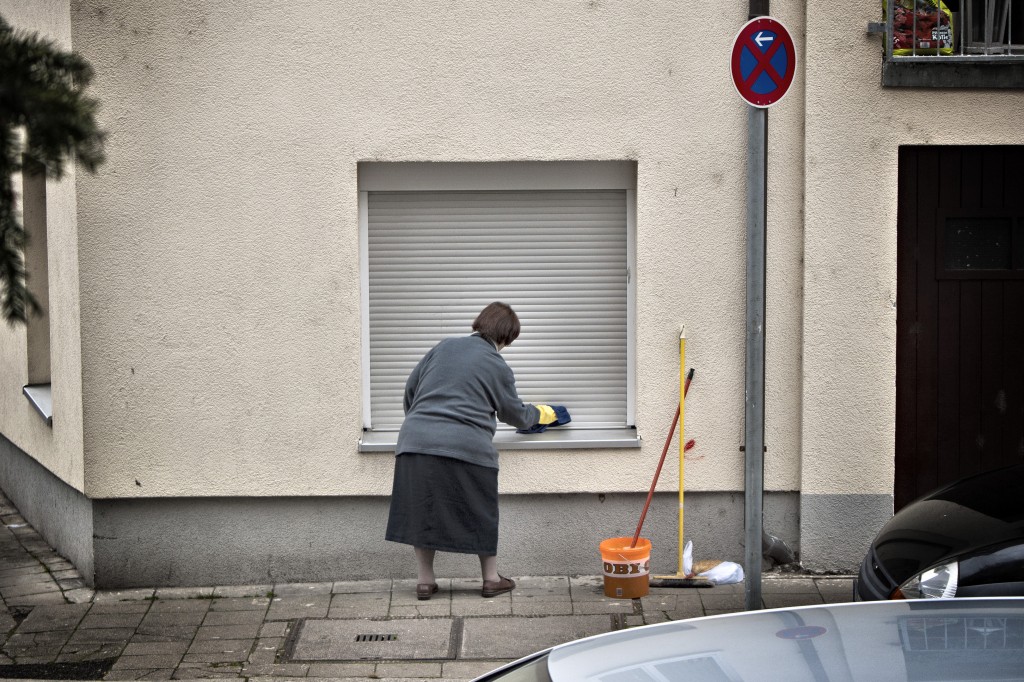 Photo: Martin Storz

In 2011 and 2012 we invited a group of local and international artists to create a series of city tours that would offer visitors alternative ways of exploring and interacting with the city. The traditional expectations held towards a 'city tour' were expanded, redefined or subverted. Our own contributions included 'i-punkt plus' and the tour 'we will kehr for you'. A website detailing the first season of Arttours can be found at www.stuttg-arttours.de (German)
We will kehr for you
"We will kehr for you" is an alternative tour that subverts the role of the tourist and the württembergisch tradition of the 'Kehrwoche'.
The Kehrwoche was introduced in the 15th century to regulate the cleaning of communal areas, and is often a compulsory condition to renting an apartment. Residents take it in turns to clean the street in front of their house, the backyard and the stairwell. Traditionally carried out on Saturday, the Kehrwoche also acts as a catalyst for communication and gossip amongst neighbouring residents.
We offer visitors to Stuttgart the opportunity to take part in this weekly routine, resulting in a personal and intimate portrait of a foreign city. Tourists are provided with a map, guiding them to residents in Stuttgart who are next in line to do the Kehrwoche. Here they meet their thankful hosts who provide instructions and the necessary equipment. Armed with a dustpan and brush the tourist is left to complete the Kehrwoche cleaning ritual, before being rewarded with a cup of coffee and cake.
The consuming tourist becomes the service provider.