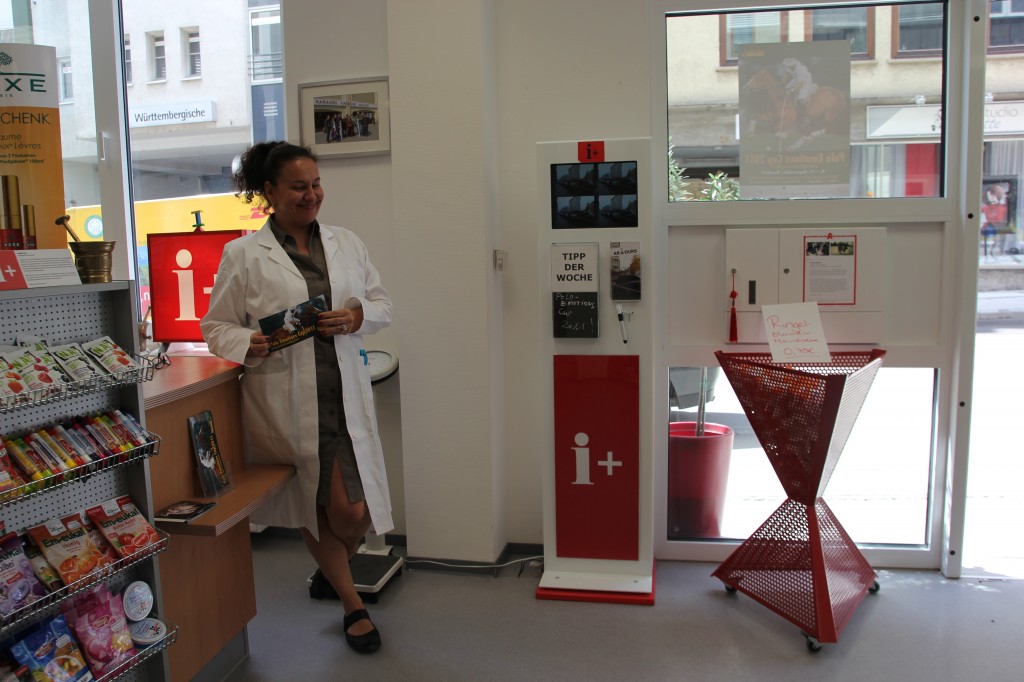 In 2011 and 2012 we invited a group of local and international artists to create a series of city tours that would offer visitors alternative ways of exploring and interacting with the city. The traditional expectations held towards a 'city tour' were expanded, redefined or subverted. Our own contributions included 'i-punkt plus' and the tour 'we will kehr for you'. A website detailing the first season of Arttours can be found at www.stuttg-arttours.de (German)
i-punkt plus are unofficial tourist information offices, located in independent shops and service centers that are not usually associated with the tourism industry. This could be a shoe shop, an electrical supplier, a bakery, a record store or a chemist. Anywhere in which the employees are willing to share their own personal knowledge and point of view with any tourists who happen to wander in.
The first i-punkt plus opened on the 10th of August in the Paulinen-Apotheke, situated on Tübinger Straße 26 in Stuttgart's Gerberviertel. Here you can ask for unofficial tips, unofficial directions, and unofficial information; the city presented to you by local residents rather than sales representatives and marketing strategists.