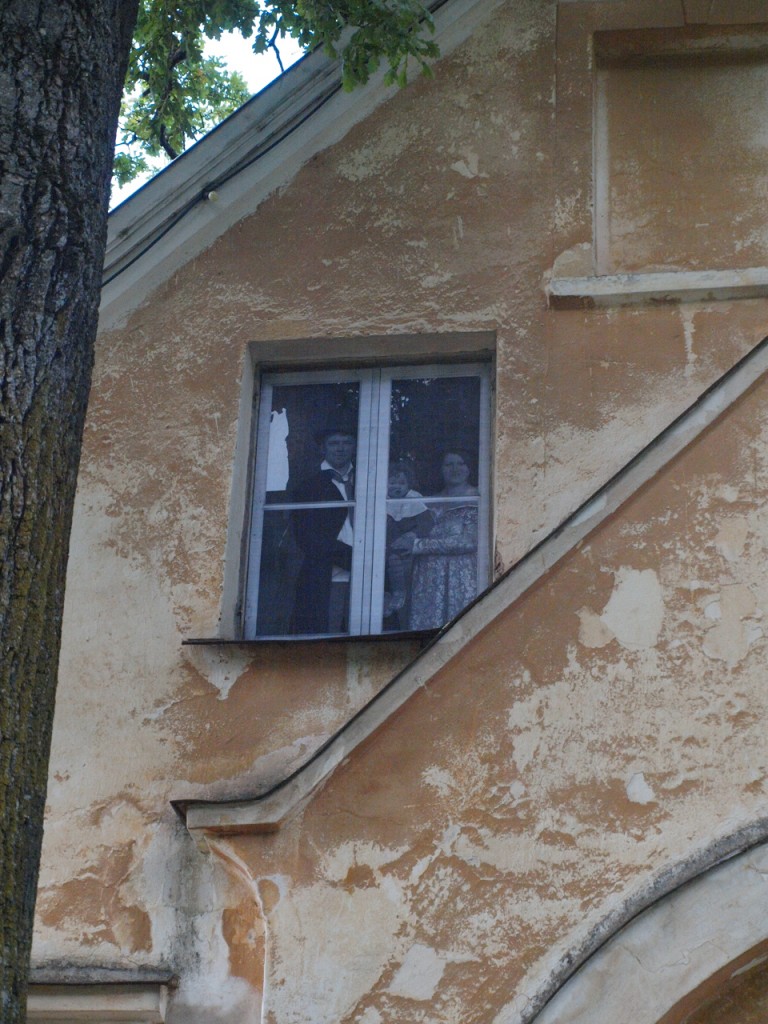 Between the 15th of July and the 31st of August we spent a six week MOKS residency in the small Estonian village of Mooste. Our work employed a variety of participative and interactive techniques to explore Estonian identity, and the relationships between people, place and history.

Window pictures
It is not uncommon in Estonia to see bricked up window painted over as real windows. On one house in the nearby town of Tartu a series of portraits are painted that wave down to pedestrians on the street. At the old distillery in Mooste the wood is painted over as brickwork.
The MOKS residency also has a few bricked up windows. We decided to fill one of these spaces with a photomontage based on one of the images taken at 'The Baron's Clothes' photo shoot. An image if our neighbours dressed in period costume can now be found looking out from the building.
Further MOKS residency projects:
MILK MESSENGERS
SAND MAPPING
THE BARONS CLOTHES
THE MOPED PROCESSION
EXHIBITION