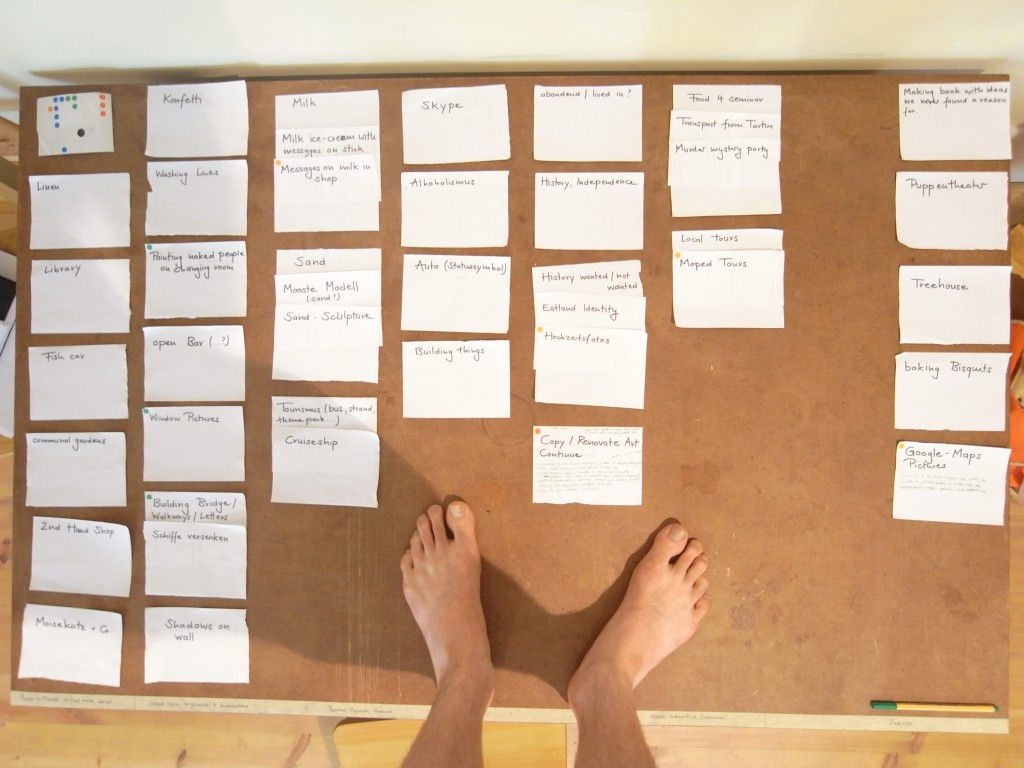 Between the 15th of July and the 31st of August we spent a six week MOKS residency in the small Estonian village of Mooste. Our work employed a variety of participative and interactive techniques to explore Estonian identity, and the relationships between people, place and history.
Lines of enquiry
1. The process of selecting histories: What historical narratives are remembered, treasured, selected, re-enacted, brought back, made use of, funded, valued, renovated, visited, protected or politicised, and which are ignored, neglected, forgotten, blocked out, physically destroyed or frowned upon?
2. How do people in Mooste (both temporary and permanent residents) identify with and relate to different local sites? How does this reflect or impact on an Estonian identity, and our Anglo-Germanic perceptions of this identity (or at least our attempts to understand and respond to this identity)?
3. Related themes: Forms of tourism in Mooste, restoration and renovation, the memory of space, the beauty and value of dereliction.
Events and interventions:
MILK MESSENGERS
SAND MAPPING
THE BARONS CLOTHES
WINDOW PICTURES
THE MOPED PROCESSION
EXHIBITION