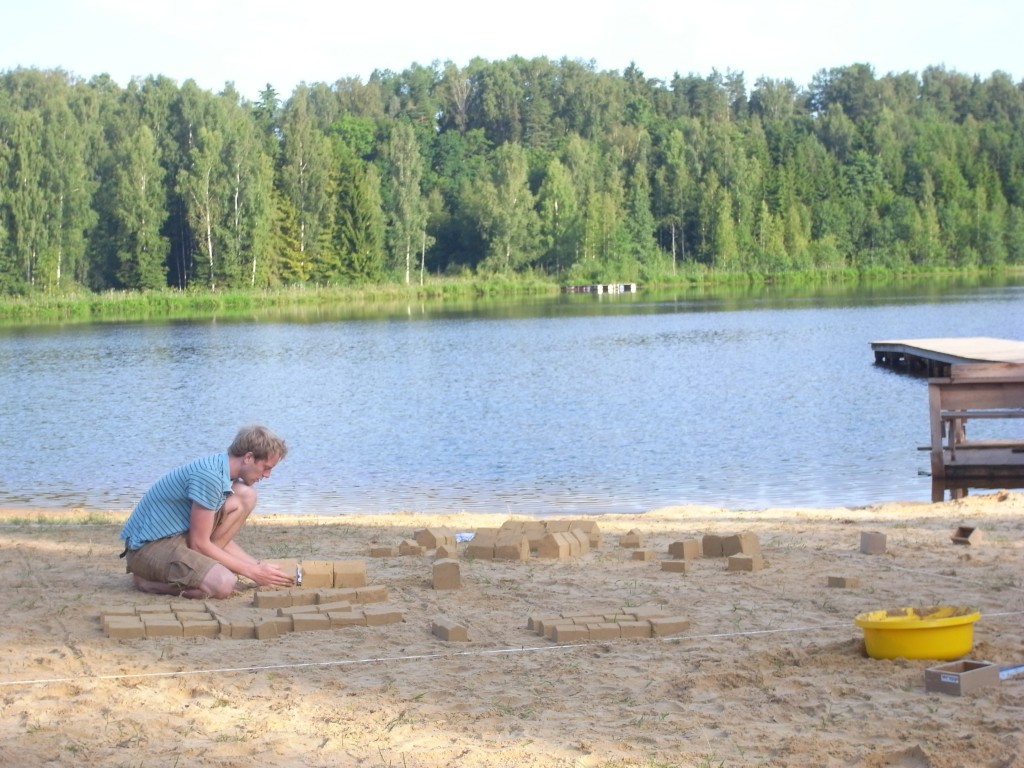 Between the 15th of July and the 31st of August we spent a six week MOKS residency in the small Estonian village of Mooste. Our work employed a variety of participative and interactive techniques to explore Estonian identity, and the relationships between people, place and history.
Sand mapping

Estonia is built on a layer of sand.
The beach in Mooste, with its sunbathers, volleyball court, and rubber rings, seemed at first sight (to us) strangely out of place, a sight we might usually associate with a summer holiday resort. A week or so later we came to appreciate it as a place that is central to everyday village life during the summer. I guess that the locals are proud of their beach. It is certainly an important part of Mooste's identity.
We had been watching children build sand castles on the beach. Playing by the seaside sand castles are a temporary structure that will eventually be swallowed up by the sea. Sitting on the beach in Mooste I remember thinking 'you can dig that moat all you like but the tide will never come up and fill it!' The only way the structure will disappear in a hurry is through human intervention or a dramatic change in the weather.
We decided to build a 1:150 scaled model of Mooste in the sand, using simple homemade buckets/forms to represent the different types of architecture that can be found there, blending histories into a singular material. The buckets were then left, inviting local children (and adults) to continue building, extending, or demolishing the site. Perhaps this was another way of informing ourselves, or starting a dialogue with those that live in Mooste.
Further MOKS residency projects:
MILK MESSENGERS
THE BARONS CLOTHES
WINDOW PICTURES
THE MOPED PROCESSION
EXHIBITION