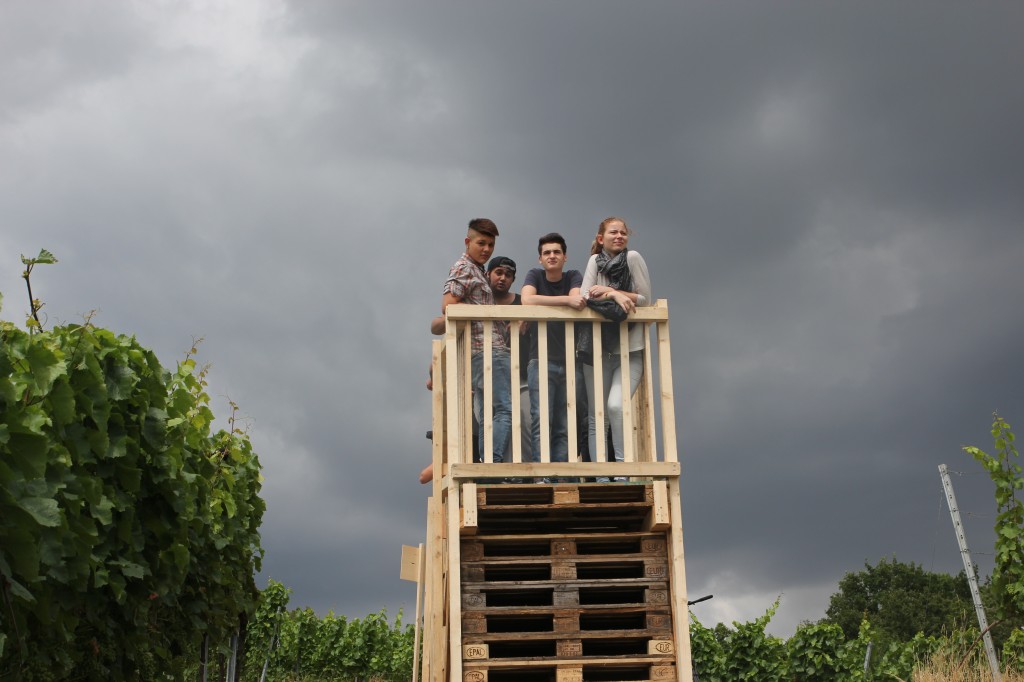 Platz de Play was an international workshop with young people from St Erme, London and Stuttgart, leading to the creation of three site-responsive public interventions. Platz de Play explored perceptions towards the notion and nature of play and provided an opportunity for young people to shape the functionality of public space and place their ideas at the forefront of a design process, engage with artistic practices, travel abroad, collaborate with young people from other countries and interact with diverse professionals, including artists, architects, archaeologists, town planners and politicians.
The workshop was split into four phases of development; observation, conception, realisation and reflection. We were asked to lead the German group, in collaboration with the Jugendhaus Hallschlag and the Stuttgarter Theaterhaus.
The first phase involved creating a portrait of both the group and Hallschlag, the area in which they lived, highlighting a selection of locations they felt would be appropriate sites for a public intervention. The group explored their relationship to the area, interviewed local residents, visited sites of special interest and experimented with gps cartography, photography, film, model-making, movement and music composition.
The second phase involved responding to a portrait of the London group and a street in London, to develop a context-responsive concept for an intervention that facilitates or investigates notions of play. For the third phase we traveled to St Erme in France, to realise a concept developed by young people in London for St Erme!
Please visit the project website for more information.